10 key strategies to grow and protect your small business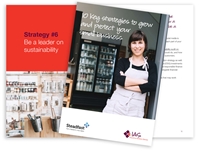 Tips and advice to help your small business thrive
Whether you're just starting out as a sole trader or are looking to grow your business partnership into a fully-fledged company, we want to see your business soar. At IAS we work with many SMEs – we are one ourselves – so we understand that with growth comes continual challenges. Our latest eBook pulls together strategies for a successful business, from having the right protections in place to working on your customer retention and creating a positive, inclusion work environment. Dive on in.
10 common Super mistakes – and how not to make them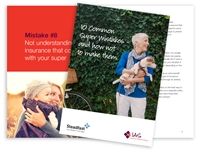 Avoid the mistakes and make the most of your super
Superannuation can be a source of much confusion and anxiety, and without a background in superannuation and investing, how do you know which strategy is right for you?
IAS has helped clients with their superannuation for decades and found there are a number of common – yet easily avoided – mistakes that people make. So, now we have created an e-book where we give you the low-down on what you can do to create your best retirement future with confidence. Each common mistake is accompanied by a detailed solution, and we've also included some Tips and Hints to help you make the most of your Super savings!
Get your FREE copies of our E-Books
Download your FREE E-Books today!
Just fill out this form to access the downloads.
Data-use information
We ask for your information in exchange for this valuable resource in order to send you information from time to time via email that we believe could be of interest to you. We do not under any circumstances pass your details on to any third parties. You can read more about our Privacy Policy here.